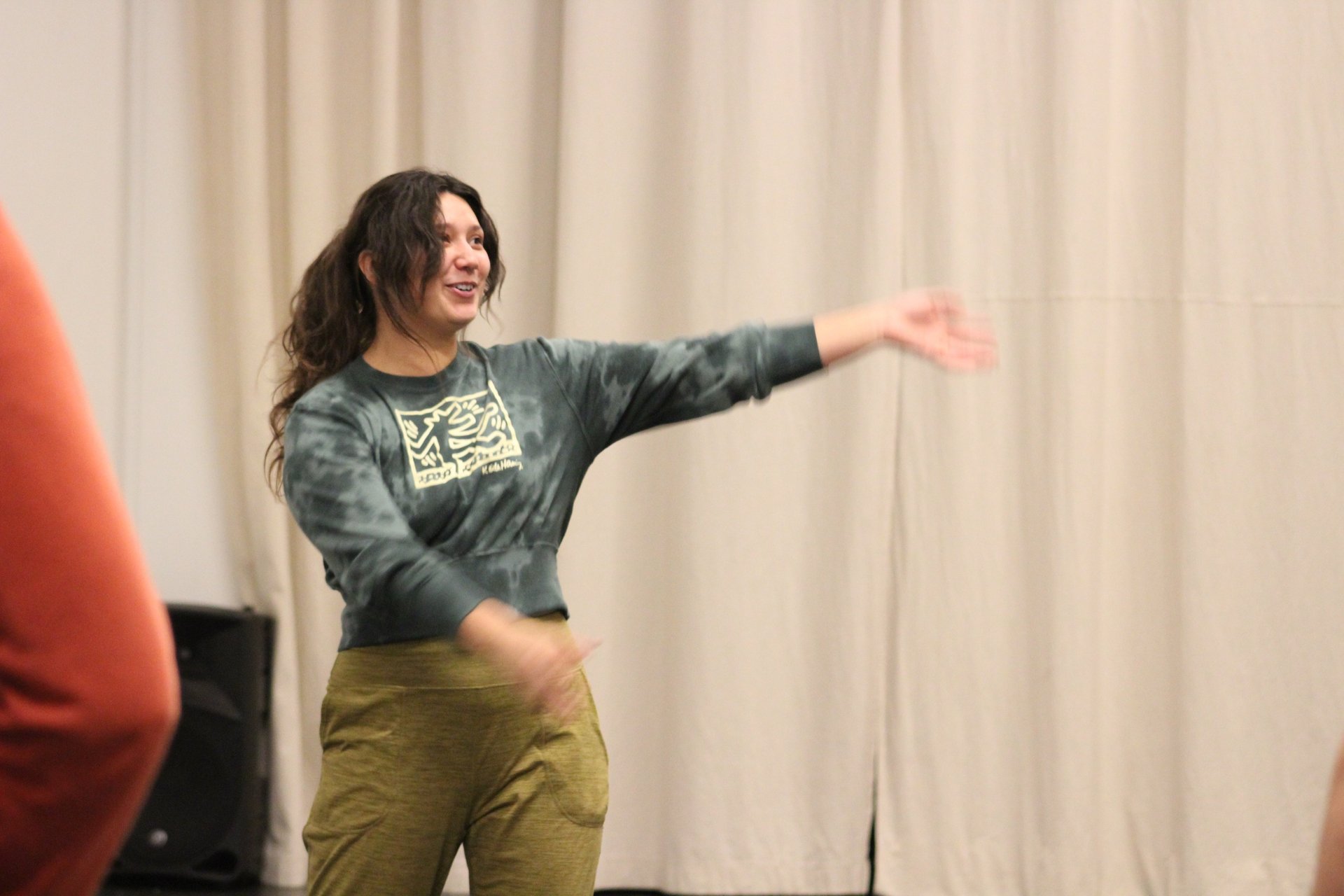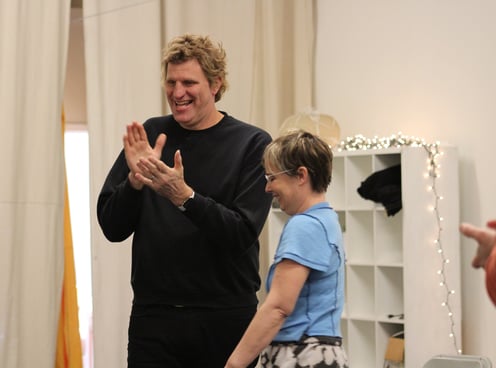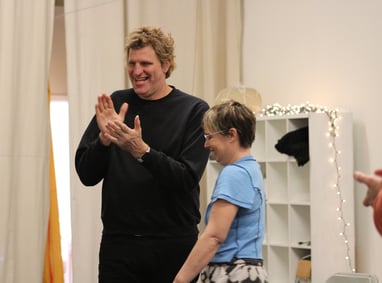 What to Expect
Every session is a unique, embodied experience. Most sessions last 30 minutes to 3 hours (90 minutes is a sweet spot), and can be a one-time experience or last multiple weeks much like the courses I teach. Every session is built to suit your goals. I can accommodate 15 people myself or break out into smaller groups with assistants.
We begin with a few warmup games and exercises to "get out of our head" because life is serious, and we need to practice getting not serious and loosen up. After we're warmed up we play very basic games that also teach the tenets of a good scene. Later, we can delve into directed games, group games, status games, translation games, or open scenes to suit goals of team-building, communication-competency, or just good old fashion fun! (Spoiler: the result is usually all of the above).
My improv practice is guided by the belief that play creates friendship, positive health outcomes, and productive imaginations. To get there, I follow three core principles.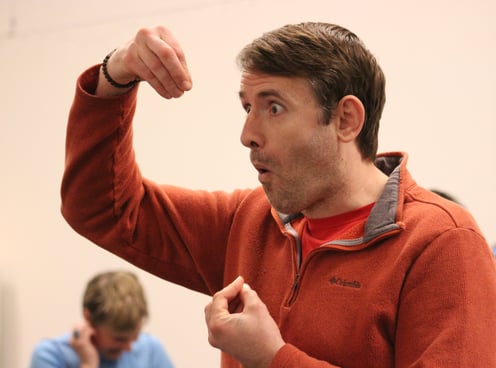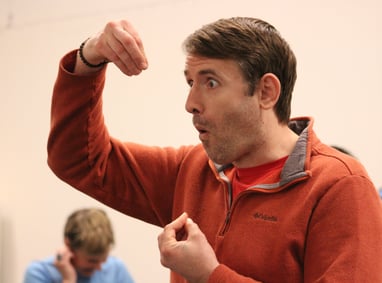 Core Principles
Fail Gracefully
Because life (much like improv) is hard. And while failure is inevitable, it's not terminal! In fact, the mess ups are usually the funniest parts. Like Miles Davis said, there's no such thing as playing a wrong note: it all depends on the note you play next.
Support Your Partner
Because we're in it together. Anything worth doing is worth doing in the service of others. We've agreed to be silly and vulnerable, to be active listeners, to try to make our partners look good.
Be Brave
Because there are no rewards without risk. Knowing you have support and knowing how to fail helps! Get out of your comfort zone. Take a chance. Life is short.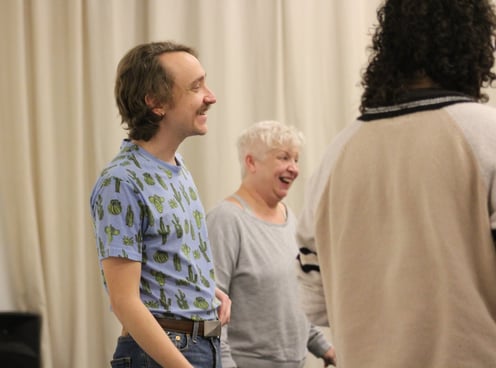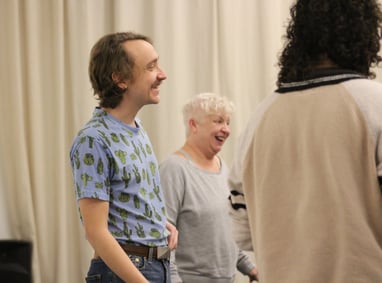 Christine C.​, Preschool Teacher
"I am an introvert and doing improv was never, ever on any list of mine. Ever. Kelly is so gentle and kind and funny that I was at ease in the first few minutes. We worked our way through games that started out as simple as just passing a clap around a circle to more complex ideas over the span of the course. It immediately became the thing I looked forward to most all week. I hadn't even realized that I'd forgot how good it feels to laugh."
Chris C.​, Cybersecurity Specialist
"Kelly was amazing and super supportive. He has the best games to play and then explains that they are not games but rather 'exercises.' You'll learn that 'exercises' is just an insanely bigger word that translates to 'games.' While we learn each and every session, we mostly just have fun and take turns working with different partners from our group."
Kristen B.​, Logistics Manager
"Unique and inspiring explanation of improv theory and practice! Very fun."
George K.​, Realtor & Actor
"Kelly did an amazing job slowly introducing the concepts that make improv work. Then he gave us the opportunity to put those concepts in to practice. His concept of failing gracefully gave everyone the security to participate. Helps you be more comfortable in daily conversation and public speaking. Thank you Kelly."